Reframing
newsletter
Why Well-Being?
January 21, 2016
As we explained in our last newsletter, the new frame for human services, Building Well-Being, is a narrative structure that provides the public with a deeper understanding of, and support for, human services. In the next newsletter, we will begin to break down each component of the narrative for you.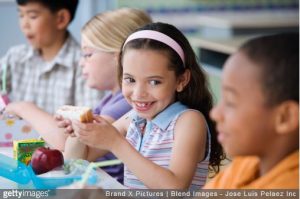 This week, however, we wanted to say a little bit about the concept of "Well-Being." During the first phase of their research, FrameWorks Institute found that the public was not able to articulate what human services are and why they are important to a thriving society. This limited knowledge often led people towards an incomplete view of human services as temporary, direct services for people in crisis. To facilitate a more productive dialogue with the public, we use the concept of "well-being" in the reframed narrative as a way to talk about the role and value of human services in the broad sense, positing that human services promote and re-establish "well-being."
The concept of "well-being" provides an opportunity to communicate the full breadth and value of human services. Below is an excerpt from "Handed to them on a Plate": Mapping the Gaps Between Expert and Public Understanding of Human Services.
"Rather than just addressing problems for people experiencing the direst of circumstances, human services provide an infrastructure of well-being that supports all members of society. Through advocacy and a focus on prevention, today's human service professionals focus on the social determinants—such as poverty and inequality—that create the need for direct services in the first place. Human services promote well-being by ensuring social supports like employment, education, community participation, transportation, and access to public spaces are in place for everyone. Finally, human services provide direct supports to help people who are exposed to multiple societal stressors regain well-being and maintain an improved quality of life."