Reframing Resource Library
The Resources You Need for Reframing
The National Reframing Initiative builds broader and more robust civic support for human services to improve well-being for all people across their lifespan. Below you will find tools and publications, videos and presentations, news items, and more to help with integrating the National Reframing Initiative evidence-based strategy into your communications.
Tools and Publications
National Reframing Initiative Resources:
National Reframing Human Services Initiative One-Pager, 2018 – Learn about the background of the project and the tools available.
Reframing Network Newsletter – This bi-weekly publication offers practical tips for reframing, additional resources and explanations, and examples from the field.

Read the latest issue of the newsletter.
Access articles from prior issues of the reframing newsletter in the National Assembly Today.
Sign up to receive the Reframing Network Newsletter and other reframing resources and announcements.
FrameWorks Institute Resources
The National Assembly commissioned FrameWorks to create a number of products to help disseminate their findings and recommendations throughout the human service sector.
In addition to the tools commissioned by the National Assembly, FrameWorks has a wealth of resources to help human service professionals more effectively engage audiences on a range of topics relevant to the sector. We encourage you to weave these evidence-based, tailored recommendations into your communications.
Videos and Presentations
The National Reframing Initiative conducts regular in-person and on-line presentations about reframing for human service staff, partners, funders, and the general public. Explore the following videos and webinars to learn about framing in general, reframing promising practices, and strategies to integrate the new Building Well-Being Narrative into human service communications.
Storytelling for Social Change: A Wide Angle Lens Approach to Reframing FrameWorks Institute webinar on behalf of the National Assembly, March 21, 2017 (Password to access: nhsa).
Building Well-Being: Encourage Participation, Deepen Support, and Raise Funds for Your Nonprofit, NHSA & Social Solutions webinar, October 13, 2016
Building Well-Being: Unveiling A New Narrative for Human Services, NHSA & FrameWorks Institute webinar announcing the new frame, November 10, 2015 
Understanding What You're Up Against: Mapping the Gaps on Human Services, NHSA & FrameWorks Institute webinar on FrameWorks Institute's research into how experts and the general public view human services differently, April 2014
Reframing Human Services Introduction, NHSA & FrameWorks Institute video on the motivation behind reframing human services, March 2014
Mapping the Gaps,FrameWorks Institute video on their research into how experts and the general public view human services differently, September 2013 (Password to access: fw)
The Imperative for Change: Reframing/Reinventing Human Services, NHSA & FrameWorks Institute webinar on Reframing 101, September 17, 2013
Changing the Public Conversation on Social Problems: A Beginners Guide to Strategic Frame Analysis®, FrameWorks Institute E-Workshop on their Strategic Frame Analysis methods
Reframing in the News
The National Reframing Initiative is committed to sparking the widespread understanding and use of reframed language and concepts. The Initiative and language on reframing for human services have been featured in numerous newspapers, magazines, journals, and blogs of diverse scope. We look forward to furthering the conversation on reframing through the media to reach the greater public. For media inquiries, please contact Michelle Sims.
This initiative is generously funded by The Kresge Foundation and Annie E. Casey Foundation.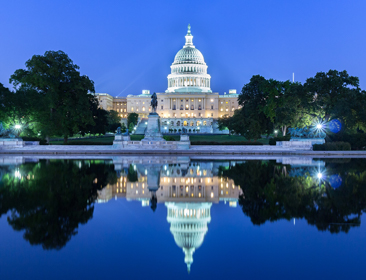 FEATURED ARTICLES
Support for Nonpartisanship – Letter to Congress
Dear Members and Friends, Today, the Community Letter in Support of Nonpartisanship is being delivered to members of Congress. The National Human Services Assembly is proud to stand with our fellow nonprofits to fight for the Johnson Amendment to remain intact, which is crucial to helping the human service sector build and maintain well-being in our […]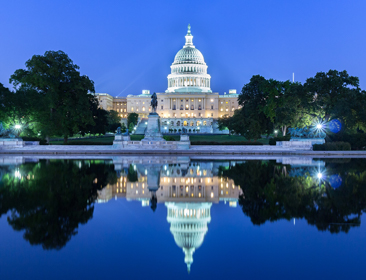 FEATURED ARTICLES
Medicaid Work Requirements Will Undermine Well-Being
Access to healthcare is a core human service that enables everyone in our communities to build and maintain emotional, physical, and financial well-being. This includes timely and reliable access to high-quality preventive care, as well as services that address differing health and wellness needs throughout life. When people are healthy, they are better equipped to […]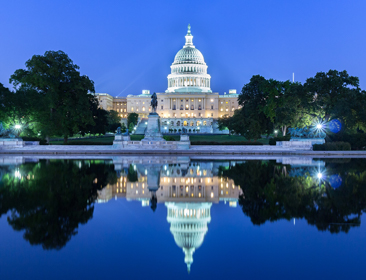 FEATURED ARTICLES
SAMHSA Freezes Clearinghouse for Evidence-Based Programs
The National Registry of Evidence-based Programs and Practices (NREPP), in its current form since 2006, is a clearinghouse of evidence-based substance abuse and mental health treatment and prevention programs administered by the Substance Abuse and Mental Health Services Administration (SAMHSA). In late December, SAMHSA abruptly terminated the contract with the organization responsible for reviewing submissions […]
Are you a public policy professional in or around the DC area? Learn more about the National Assembly's public policy efforts, the Washington Policy Council, and getting involved in advocacy for the human service sector.
Don't miss out on the latest Reframing news! Sign up for our network newsletter, specifically for the Reframing Human Services Initiative to stay informed about program updates, implementation tips, best practice guides, practical advice, new publications, and more.