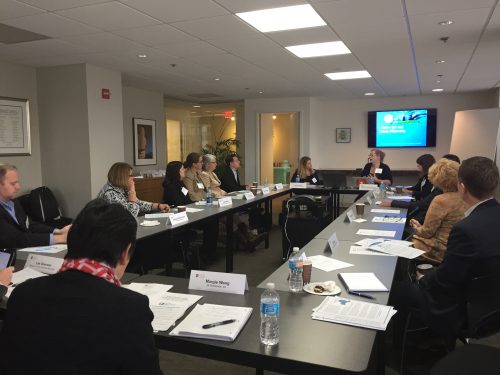 Join the Human Resources Council
The Human Resources (HR) Council is a forum for senior level staff tasked with strengthening the human resources functions and capabilities in their agencies. Council meetings focus on pressing topics of mutual interest, provide an opportunity to share lessons and insights, and offer a safe space for learning about strategies to invest in and support the people who bring human service missions to life.
Council Co-Chairs: Melanie Lockwood Herman (Executive Director, Nonprofit Risk Management Center) and Susan Tomlinson Schmidt (Consultant and NHSA Board of Directors)
2023 Meetings: March 7, June 6, September 5
Register for upcoming meetings through our events calendar.  Interested in learning more or joining this Council? Contact the Membership Team for information.
Sign up for our newsletters and stay up-to-date on the latest National Assembly and human service/nonprofit sector news.
Organizations that participate in PurchasingPoint can share a variety of great employee discounts with their staff at no extra cost. With tight budgets, who wouldn't want to take advantage of this benefit, in addition to the lofty savings for your organization?