Diversity, Equity & Inclusion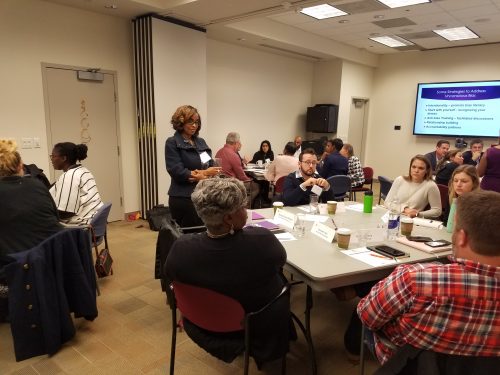 Join the Diversity, Equity & Inclusion Council
The Diversity, Equity & Inclusion (DEI) Council is a forum for senior level staff focusing on diversity, equity, and inclusion priorities at human service organizations. This includes individuals working in HR roles, DEI roles, DEI committees, and roles that provide DEI programming for members. Participants come together with their peers and thought leaders who have roles focused on racial equity, cultural diversity, inclusion, and accessibility.
Council members will explore best practices in the field, as well as implementation successes and challenges as they identify and implement developmental and systemic changes that will increase organizational cultural competencies resulting in a more diverse, equitable, and inclusionary sector.
Council Co-Chairs: Monisha Kapila (Founder and Co-CEO, ProInspire) and Denise Spivak (CEO, CenterLink)
2023 Meetings: February 22, May 17, August 9, November 8
Register for upcoming meetings through our events calendar.  Interested in learning more or joining this Council? Contact the Membership Team for information.
Build public support for human services so that all people have the opportunity to reach their full potential and contribute to thriving communities.
Sign up for our newsletters and stay up-to-date on the latest National Assembly and human service/nonprofit sector news.