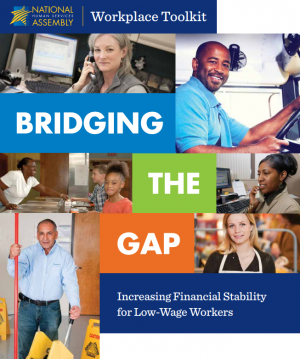 Promoting Financial Stability for Employees
Research shows that financial stability is a key component of well-being, and nonprofit employers are uniquely positioned to provide the resources and guidance their employees need to reach their full potential, just as they already do for other members of the community. Financial stability has been a focus area for the National Assembly for the past several years, producing a number of reports and hosting or participating in events on the topic.
Top Financial Stability resources are:
Organizations that participate in PurchasingPoint can share a variety of great employee discounts with their staff at no extra cost. With tight budgets, who wouldn't want to take advantage of this benefit, in addition to the lofty savings for your organization?
Learn more about the National Assembly's commitment to meaningful equity and inclusion work in the human service sector.