Initiatives
resource
Leadership Practices for Race Equity Impact
August 9, 2021
NHSA hosted a virtual session on Leadership Practices for Race Equity Impact. Bianca Anderson and Monisha Kapila (NHSA board member) walked attendees through ProInspire's Leadership Model for Race Equity Impact that supports individuals and organizations in identifying how their practices can create and sustain race equity experiences and outcomes within the social sector. The session explored how understanding inequities, aligning values, centering relationships, and sense of identity are core values for leaders to advance equity. The presentation is designed for leadership at the Executive and C-Suite level but is applicable to any staff that have a role or interest in race equity.
About ProInspire


Founded in 2009, ProInspire activates leaders at all levels to accelerate equity. Rooted in the belief that leadership and equity are key to the systems change needed to advance race equity, the organization designs and delivers programs and resources to support leaders, strengthen organizations, and influence and equip the social sector. ProInspire was named by the Chronicle of Philanthropy as one of "7 Nonprofits to Watch in 2015" and as a "Top-Rated Nonprofit from 2015 to 2018."
About the Presenters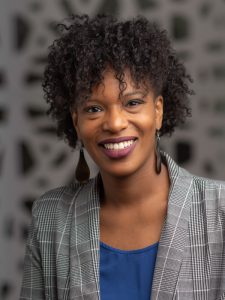 Bianca Casanova Anderson is Co-Chief Executive Officer at ProInspire, where she supports nonprofit organizations and foundations by leading a portfolio of training programs and services that center race equity and leadership development. She is an educator, nonprofit leader, and social justice practitioner, with expertise in interpersonal communication, racial equity facilitation, and human development. As an educator for almost a decade, she found her passion for human-centered change in the classroom. She built a unique background by cultivating inclusive learning environments that center relationships, uplift marginalized voices, and disrupt racism. As the founding Director for the Dallas-Fort Worth site of the Center for Racial Justice in Education, she trained and advised over 3,000 community leaders and educators around the nation in effective racial equity policies, practices, and procedures.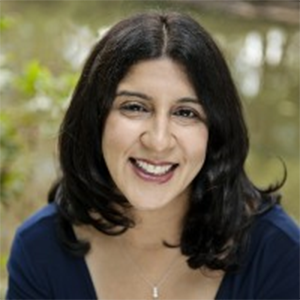 Monisha Kapila is Co-Chief Executive Officer at ProInspire, which she founded to help individuals and organizations achieve their potential for social impact. Born and raised as a first-generation South Asian immigrant in Flint, Michigan, Monisha's passion stems from her personal experience working in the nonprofit sector. Over the past decade, she has led ProInspire's growth to supporting hundreds of organizations to advance leadership and equity. Prior to launching ProInspire, Monisha worked for Capital One, Accion, and the Initiative for a Competitive Inner City, CARE, and Arthur Andersen. Monisha has an MBA from Harvard Business School, a BBA from the University of Michigan, and a Certificate in Leadership Coaching from Georgetown University. Monisha serves on the Board of Directors for the National Human Services Assembly, along with many other professional and personal accomplishments.