PurchasingPoint
resource
Helping Mitigate Risk: 7 Tips to Volunteer Screening Best Practices
May 17, 2018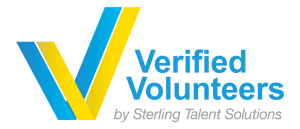 Verified Volunteers is the only company to offer a background screening platform tailored to the specific needs of the nonprofit sector, which is the first online community to mobilize repeat, vetted volunteers. The platform's self-service features, sharing capabilities, and management tools make a once-burdensome process easy while their extensive expertise in screening and compliance make them a trusted industry resource.
PurchasingPoint and Verified Volunteers formally kicked off the partnership during a joint webinar, where attendees had the opportunity to hear from product expert Kim Chochon at Verified Volunteers. You can watch the recorded webinar on-demand.
The webinar covers the following topics:
Are you sacrificing quality for a cheaper background check? Find out the repercussions of low-cost checks.
The FBI's Fingerprinting database – It's far from the gold standard that everyone thinks it is.
Is your screening program FCRA compliant? If not, a civil law suit could be just around the corner.
Cost saving measures to help you save on background checks.
The webinar also provides details about the partnership, an overview of offerings, and more about the discounted pricing available to PurchasingPoint members. If you have any questions or want to get in touch with Verified Volunteers, send a request to PurchasingPoint@nassembly.org.