general
newsletter
The Making of a Dream – Message From the CEO
June 1, 2018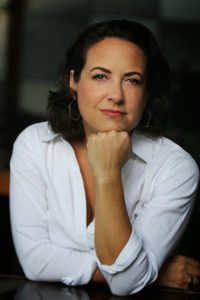 I can't imagine what it must be like. To wake up each day fearing arrest and deportation. Not being able to plan for the coming weeks, months, any point in the future. Knowing that you are an American, even a patriot, and having no path to citizenship or comfort that this country that you know as your home will continue to permit you to stay. Such is the life of a Dreamer – the undocumented immigrants who are fighting to be Americans and continue to contribute to the country they love.
The Making of a Dream: How a Group of Young Undocumented Immigrants Helped Change What it Means to be American is the story of the civil rights battle that has emerged over the Dreamers, uncodumented youth brought to the United States under the age of 18. This is only one part of the larger immigration and refugee conversation we are having in our country, but it illustrates the human potential that we risk wasting and how we will all suffer from our inability to act justly. The legislative issues seem increasingly complex and controversial – are we really considering trading human life for construction costs of a wall? But, the people whose lives are most affected are easily understood.  They are us, whether now or in a previous generation.
The author of The Making of a Dream, Laura Wides-Muñoz, will be joining us at our Annual Convening on June 13. Read the book. Join us for this essential conversation.
Lee Sherman, President & CEO