general
newsletter
The Fourth in 2018 – Message From the CEO
July 6, 2018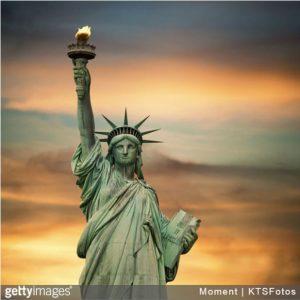 Most of us have fond memories of Fourth of July celebrations over the years. Gatherings with family and friends. Backyard cookouts. Neighborhood parties. Parades. And, spectacular fireworks displays. America's birthday is a time to feel proud of our country and the values for which it stands. Our commitment to freedom, and to liberty and justice for all. Whether our families have been in this country for generations or just recently arrived, the Fourth is the time to rejoice in our shared and collective values that make the United States the world's leading democracy.
This year was a quiet Fourth for me. Probably a lot more reflective than past Independence Days. And rather than the typical patriotic music of Sousa, Cohan, and Berlin, it was these lines from Paul Simon that kept playing in my head:
     And I dreamed I was flying
     And high up above my eyes could clearly see
     The Statue of Liberty
     Sailing away to sea
American Tune
Words written over 40 years ago, for a different time of examination of America's role in the global community, but that still resonate today. Also, these words are a reminder of our strength as a nation, and as the American people. Because, Lady Liberty has not sailed away. The values that we have celebrated for 242 years are still strong amongst us. Having the will and a voice to express these values is core to our national identity. That is reason to celebrate.
Lee Sherman, President & CEO