general
news
Good News? – Message from the CEO
July 19, 2018
Like most of you, a number of different reports and news stories cross my (virtual) desk each week. It's impossible to keep up with all of them, but I try to do my best to stay current. I also recognize that I will be seeing a multitude of viewpoints, and that, at times, materials that are in apparent contradiction to one another will emerge. But, last week's reading material caught me by surprise as to the stark contrasts.
First, I received the National Endowment for Financial Education Digest, featuring "Fragile in America: Nearly 2 in 5 Live on the Financial Edge." According to the article, 36% of working adults in America cannot cover an unexpected $2,000 expense within thirty days. These are adults between the ages of 25 and 60 and not on retirement. Over one third of working adults are hoping each month that they will not experience an unanticipated medical expense or costly repair to their car or a dependent faced with an emergency.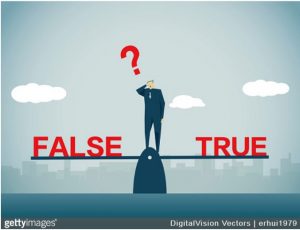 Then, later in the week, the White House Council of Economic Advisers issued its report, "Expanding Work Requirements in Non-Cash Welfare Programs." According to the report, "the vast majority of Americans are able to meet their basic human needs" (p.26) and that the nation's long-standing anti-poverty programs are working and that the "War on Poverty" is "largely over and a success" (p.29). I am certain that news will be a relief to the tens of millions of people served by our human service programs.
I know there are distinctions between the working poor and those in deep poverty, but the juxtaposition of these two reports tells a story. Assuming for sake of argument that we have made inroads into the reduction of poverty, the result is that we have a large percentage of the population who, while working at capacity, are still just an unexpected expense away from financial disaster. Maybe these two reports are not contradictory, but, in fact, make the case for the continuation and expansion of programs like Medicaid, SNAP, and housing assistance, so we can sustain this economic progress and reduce the threat of financial instability faced by so many. Those supports would benefit us all.
Lee Sherman, President & CEO