general
newsletter
Context and Narrative Change – Message From the CEO
February 28, 2019
For the past two days, I have been at the Aspen Forum on Children and Families, hosted by Ascend at the Aspen Institute. Along with over 200 leaders from nonprofits, academia, government, and foundations, we learned and shared about the most pressing challenges facing our nation's children and families. We heard about social determinants of health, the power of a multi-generation approach to service, and the pursuit of equity across race, ethnicity, geography, and gender. And repeatedly, we heard about the need for narrative change to increase the public understanding that will drive policy change.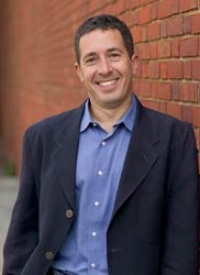 Eldar Shafir, a behavioral scientist from Princeton, presented his research on decision-making in contexts of poverty, the psychology of scarcity. When our programs, services, and policies do not recognize and reflect the very real context of poverty, our systems fail to produce the results which will effectuate real change. Because our brains have limited bandwidth, if you are a person who is worried about your next meal or making your next loan payment or that your neighborhood is not safe for your children to play outside, your ability to learn or get to a training on time or any number of lesser or greater tasks is greatly diminished. And, when we don't appreciate the context of poverty, we attribute poverty to the person not the context.
Moving the attribution of poverty from the person to the broader context is a key element of our National Reframing Human Services Initiative. For the past several years we have trained thousands of human services professionals in the well-being narrative to increase the public's understanding of our work and the people we serve. We welcome all of you to help us move this critical narrative change.
Lee Sherman, President & CEO
The full version of Volume 4, Issue 5 of The NHSA Exchange is available online for 6 months.