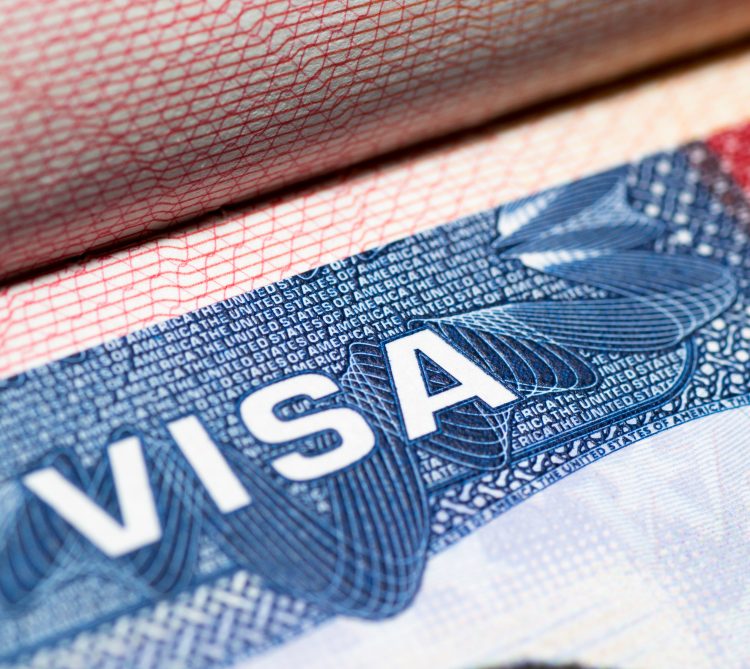 public-policy
newsletter
Public Charge Regulation Effective October 15th
August 14, 2019
By Marie Camino
Last year, the Department of Homeland Security (DHS) proposed it's draft public charge inadmissibility regulation, aiming to change the threshold for becoming what the government defines as a "public charge." The rule received over 200,000 public comments, and The National Assembly submitted a public comment in opposition to the rule due to its chilling effect on the use of public benefits, language that discriminated against people with disabilities, and total cost to the economy.
Today, the administration posted the final rule, which will take effect on October 15, 2019. It differs from the draft regulation in a few key ways.
Definition
The previous legal definition for who constitutes as a public charge was someone who is, or is likely to become "primarily dependent on the government for subsistence, as demonstrated by either the receipt of public cash assistance for income maintenance or institutionalization for long-term care at government expense." The rule changes this definition to "whether a person is more likely than not to use one or more of the listed public benefits at any time in the future – for more than 12 months in a 36-month period."
Benefits
The published regulation expands the number of benefits considered, but not as expansively as the original draft. For a full list of benefits included in the original draft, check out this blog post.  
The final version includes:
Monthly cash assistance, including: Temporary Assistance for Needy Families (TANF), Supplemental Security Income (SSI), General Assistance Programs, and state-funded long-term care;
The Supplemental Nutrition Assistance Program (SNAP);
Public Housing;
Section 8 Housing and Section 8 Project-Based Rental Assistance (PBRA);
Non-emergency Medicaid (with limited exceptions for Medicaid benefits for treating an "emergency medical condition," certain disability services related to education, among others).
The final rule does not include the Medicare Part D low-income subsidies and CHIP. Additionally, it contains new exceptions under Medicaid for children under 21 and pregnant and post-partum women.
The inclusion of these benefits will create a chilling effect for immigrants who need them, causing people to forego necessary healthcare, housing, and nutrition benefits that ensure all members of our community thrive. Additionally, it will greatly reduce access to Medicaid for families, and Medicare Savings Programs for older adults and people with disabilities.
Totality of Circumstances Test
The regulation adopts weighted requirements for the Totality of Circumstances Test that examines an applicant's age, health, assets, education, and English-proficiency, among other things, to determine whether an immigrant is likely to become a public charge in the future. The new test weighs the following factors as negative: being under the age of 18 or above the age of 61, limited English-proficiency, low income, and medical conditions that are likely to require extensive treatment, institutionalization, or that may interfere with one's ability to care for themselves. They positively weigh an income that is above 250 percent of the Federal Poverty Level and enrollment in a private insurance plan that is not subsidized under the Affordable Care Act. The new weighted factors penalize low and moderate income individuals, people with disabilities, and older adults.
Impact on Higher Education
In addition to the rule's negative impact on families, older adults, people with disabilities, and children, the higher education community anticipates that the new regulation will reduce legal immigration to the United States. This inevitably includes international students, since DHS will now deny applications for immigration petitions and visas based on these standards.
Many international students use programs that reduce food insecurity and homelessness, including SNAP and housing assistance. Students who need such services will likely refrain from accessing them. Additionally, confusion around what programs are included may deter students from applying for Pell Grants and other financial aid. Experts note that the policy will likely depress enrollment from international students.
Take Action
Check out our analysis of the No Federal Funds for Public Charge Act of 2019 (H.R. 3222) on PolicySource and contact your member of Congress to support the bill, which would halt the enforcement of the rule.
Additionally, the rule is not retroactive and DHS will not consider non-cash benefits used prior to October 15th. The rule also does not apply to: Lawful Permanent Residents (green card holders) applying for citizenship, refugees and asylees, Violence Against Women Act (VAWA) self-petitioners, survivors of domestic violence, Special Immigrant Juveniles, and certain parolees. If you are a direct service provider, inform your networks of these details.
The Department of Justice is expected to propose a companion rule regarding deportability on public charge grounds later in the year. The National Assembly continues to follow the issue closely.