Initiatives
resource
What About Funding? NHSA's Convening on the State of Philanthropy
December 16, 2021
NHSA hosted "What About Funding? NHSA's Convening on the State of Philanthropy," a virtual panel discussion regarding the state of national philanthropy and what it means for the future of human service nonprofits. The panel featured industry experts Satonya Fair (PEAK Grantmaking), Susan Schaefer (Resource Partners LLC), and Victor Valentine (NHSA). Topics included:
Developing stronger partnerships between service providers and foundations,
Repositioning organizational strategies for resource development, and
Opportunities to leverage nonprofit impact through networking, collaboration and advocacy.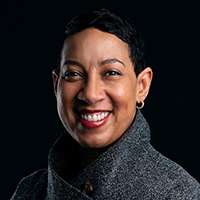 PANELIST BIO Satonya Fair, JD (she/her/hers), President & CEO of PEAK Grantmaking, brings more than 25 years of experience working in philanthropy and nonprofit management. Her extensive knowledge on the funder landscape, nonprofit structures, compliance, change management, philanthropy technology, outcome measurement, and knowledge management have allowed her to navigate and support strategic efforts across many fronts. She is dedicated to helping create equity and parity between funders and nonprofits, particularly those whose work supports communities of color, children, and families. Satonya has a JD from the University of Cincinnati and her bachelor's degree in psychology and political science from Miami University (Ohio).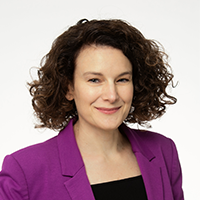 PANELIST BIO Susan Schaefer is a consultant, author, and frequent speaker on major grants and founded Resource Partners LLC. She specializes in independent and corporate foundations, having secured and guided clients to win awards from most of the nation's largest funders. Prior to founding her firm, Susan served as National Director, Foundations at the United Negro College Fund. There, she was involved in the creation and implementation of the historic Gates Millennium Scholars, a $1.6 billion program funded by the Bill and Melinda Gates Foundation. She has written and contributed to multiple books for the sector and has taught fund development at Johns Hopkins University. Susan recently began a monthly series of articles called Major Grants
PANELIST BIO Victor Valentine is Executive Director of the National Human Services Assembly. Victor has over 20 years of experience in the areas of executive leadership development, strategic and operational planning and philanthropy. His past professional experience includes leadership positions with the Maryland Philanthropy Network, the New York City Urban League, the United Way of New York City and the Maryland General Assembly. A graduate of the University of Maryland at College Park and Wilmington University where he earned his BA in Political Science and MA in Public Administration respectively, Victor is also an alumnus of the American Express Leadership Academy for Nonprofit Leaders.