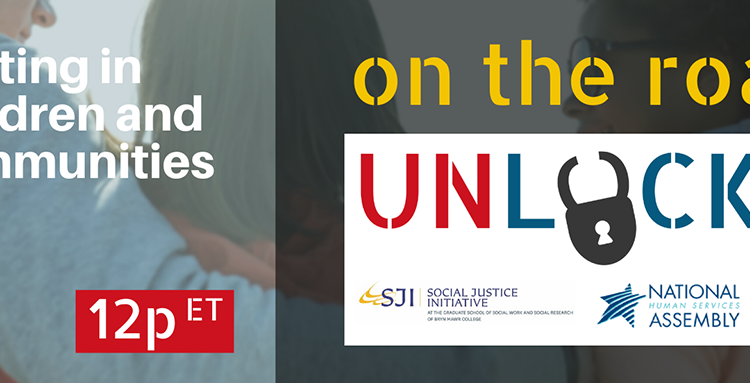 Unlocking Worker Well-Being: Transforming Youth Justice from the Inside Out
Virtual
March 24, 2022
12:00 pm - 1:30 pm
The sixth On the Road to Unlocked!: Investing in Our Children and Our Communities event will address vicarious trauma in youth justice reform work. In the session, "Unlocking Worker Well-Being: Transforming Youth Justice from the Inside Out" panelists Shawn Ginwright, PhD; Patricia K. Kerig, PhD; and Rhonda V. Magee (J.D., M.A. Sociology) will share unique perspectives and provide therapeutic guidance to the group during the presentation and live Q&A.
The goal of this event is to raise awareness and help normalize stressors related to fulfilling the responsibilities of transformative youth justice program practitioners and advocates for change so that they are equipped to give their best and persevere in this work. The discussion will focus on the needs and well-being of those who work with young people who are justice-involved and explore the the idea of compassion fatigue.
Any professional interested in youth justice and equity issues is encouraged to attend. Learn more and watch past sessions from the Unlocked! Series, and register for this event.
This ongoing virtual series highlights how a culturally responsive community-based continuum of care can serve as an alternative to ineffective youth justice approaches that disproportionately harm Black and Brown youth. The series is co-sponsored by National Human Services Assembly, Youth Advocate Programs, Inc., and The Social Justice Initiative at Bryn Mawr College.
Additionally, the Unlocked! series builds upon the work of the previously released resource, "Beyond Bars: Keeping Young People Safe at Home and Out of Youth Prisons," a handbook for juvenile justice administrators, legislators, judges, the nonprofit community, and youth advocates for how to end the practice of youth incarceration, promote public safety, and restore a sense of belonging for our young people in their homes and neighborhoods. We encourage you to take a look at our Beyond Bars resources (full report, exec summary, video and recorded webinar).