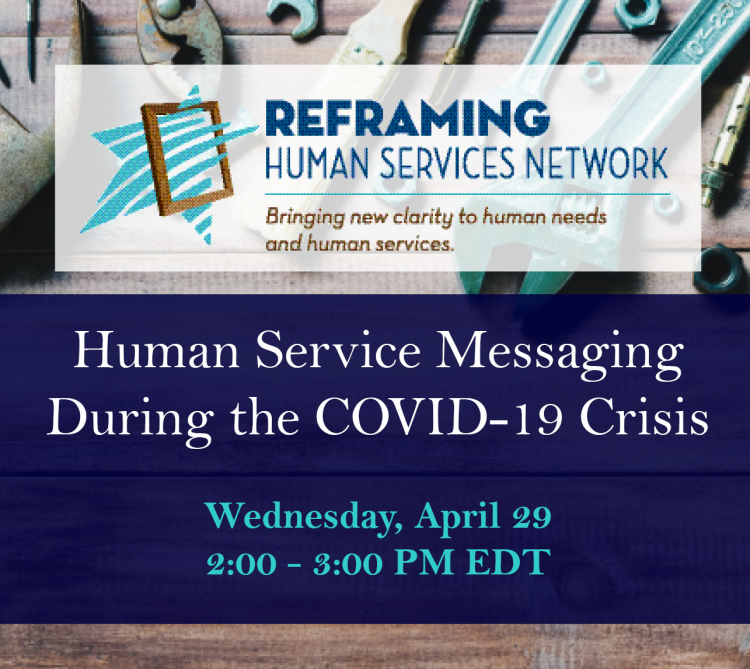 Human Service Messaging During the COVID-19 Crisis
Webinar
April 29, 2020
2:00 pm - 3:00 pm
Human service organizations across the country are playing a uniquely challenging role as part of the nation's response to COVID-19, delivering essential services during a constantly evolving public health crisis while planning for the long-term needs that communities will face in the recovery phase. This is a complicated story to convey to policymakers, donors, and the media.
In this webinar, we'll offer guidance for relying on research-based communications strategies to make a strong case for supporting human service policies and programs as the nation addresses the impact of COVID-19 on our communities and our sector. Join us!
Topics will include:
Conveying urgency while keeping the audience open to solutions and action.
Emphasizing interconnection and collective responsibility.
Navigating around individualistic needs and vulnerabilities.
Explaining human services' role in the immediate and long-term response.