Other Policy Priorities in View
The National Human Services Assembly supports a variety of other policies that are not part of our major initiatives.
Public Charge
The National Assembly is following the impending release of a notice of proposed rulemaking from the Department of Homeland Security to change the rules for immigrants who use certain public benefits. Under the current rules, an individual who is "likely to become primarily dependent on the government for subsistence" is determined a public charge. This happens during the application process for a change in their immigration status. Once an individual becomes a public charge, admission to the United States or adjustment of status is not granted. For now, receipt of only two public benefit currently count toward that determination—cash assistance, and long-term care at the government's expense. Conversely, the forthcoming proposed rule would greatly expand the types of benefits that can be considered by the government in a public charge determination and would extend to public benefits received by dependents of immigrant applicant, even if those dependents are U.S. citizen children.
Census
The organizations that comprise the human services sector share a common mission: to help everyone reach their full potential and contribute to their communities in meaningful ways.  Over 300 programs that help lay the foundation for strong communities rely on accurate census data for funding. An inaccurate census count threatens well-being by compromising funding for federal programs, including many critical human services. A precise census also safeguards fair representation. The census determines how residents are represented in federal, state, and local legislative bodies by apportioning congressional seats, Electoral College votes, and drawing state and local legislative districts. An inaccurate census leads to disproportionate constituent representation at all levels of government.
Citizenship Status
On March 26th, the Administration announced that the 2020 Census will ask every household in the country to record which members of their family are US citizens, a question that hasn't been included on the census since 1950. Civil rights groups, experts who advise the Census Bureau, and former Census Bureau directors believe that the question will jeopardize an accurate head count because many non-citizens will fear that the government will use their status in harmful ways. The addition of the citizenship question incited calls for legal challenges, legislation, and requests for multiple congressional hearings on the issue. Additionally, six former Census Bureau directors have publicly opposed the untested citizenship question on the grounds that, traditionally, there is a multi-year process to refine and thoroughly test all new questions.
Adequate Funding
The decennial census is a massive effort to count all residents living in the United States. To conduct the testing and research required to ensure the accuracy of such a tremendous undertaking, the Census Bureau must be sufficiently funded. Although the census received more money than what was expected in the 2018 omnibus spending bill, that amount is still not enough to conduct a fair and accurate survey.
LGBTQ+ Inclusion
The 2020 Census will have a question asking couples whether they are in a same-sex relationship or an opposite-sex relationship. This thoughtful inclusion of LGBTQ+ couples is admirable. However, it still leaves room for undercounting single members of the LGBTQ+ community. The census has also been criticized because there is currently no option to distinguish transgender, bisexual, asexual, pansexual, and non-binary respondents.
The Census Bureau is seeking partners to promote the census and ensure a complete and accurate count in 2020. We encourage your organization to join as a partner.
HEA Reauthorization
The reauthorization of the Higher Education Act (HEA) is important for building community well-being because it provides entryways for access to affordable and high-quality post-secondary education opportunities.
Last December, the House Committee on Education and the Workforce introduced its reauthorization legislation called the PROSPER Act. The bill is concerning because it would roll back key provisions that support students that are enrolled in early childhood educator training programs and the Public Service Loan Forgiveness (PSLF) program. The Senate Committee on Health, Education, Labor, and Pensions has yet to release its own legislation, although Chairman Lamar Alexander (R-TN) has indicated a bill could be released in "early spring."
The National Assembly supports HEA reauthorization that makes college education affordable, provides opportunities for students to become high-quality educators themselves, and incentivizes careers in public service such as human services.
Appropriations
In March, Congress passed the Consolidated Appropriations Act of 2018 to fund the government through the end of September. One notable aspect of the agreement is what was left out—the bill includes no language to repeal or weaken the Johnson Amendment. While the human service sector should be proud of this victory, Tim Delaney, CEO of the National Council of Nonprofits advises supporters of the Johnson Amendment "to remain vigilant," noting that in the past year there have been efforts to undermine the Johnson Amendment "through an executive order and five separate bills." The National Assembly will continue to monitor this issue and help ensure the sector can continue to focus resources on its mission and not partisan politics.
The omnibus spending bill enriches early childhood education by allocating more funding to programs that help kids reach their full-potential. Combined, the Department of Labor and the Department of Health and Human Services received a $14 billion increase in funding over Fiscal Year 2017. The Child Care and Development Block Grant received the largest-ever single-year increase in funding from $2.8 billion to $5.2 billion. This investment will deliver access to child care for an additional 151,000 children throughout the country. Head Start saw a $610 million increase and the allocation for 21st Century Community Learning Centers received a $20 million boost to $1.2 billion. The bill notably provides $300 million in new grants to local education agencies and schools with a high percentage of students who come from low-income families. These grants may be used for afterschool programs and summer learning supports.
Congress also used the omnibus package to strengthen the Public Service Loan Forgiveness (PSLF) program which has recently been under the threat of elimination. The bill preserves the current programs and creates a new $350 million fund for student loan borrowers who have made payments under plans that would generally not qualify for loan forgiveness under the current system. The bill further promotes access to higher education by maintaining support for a year-round Pell Grant program and raised the maximum annual award to $6,095, a $175 increase for the upcoming academic year.
A guidance report was attached to the spending package which clarified that the Dickey Amendment does not prohibit the Center for Disease Control (CDC) from conducting research on gun violence, but only bars it from explicitly advocating for gun control. This shift may create opportunities for new avenues of research into gun violence. Experts, however, caution that this may be a red herring because no new funding was allocated to the CDC for this research.
Unfortunately, the spending bill did not include any policy solution for temporary or permanent immigration relief for Dreamers. But, the legislation did earmark $1.6 billion for new "border security" measures.
For a summary of other funding increases in the omnibus package, read a synopsis by the Alliance for Strong Families and Communities.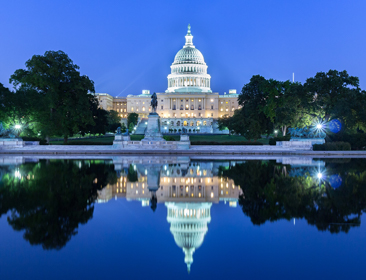 FEATURED ARTICLES
Support for Nonpartisanship – Letter to Congress
Dear Members and Friends, Today, the Community Letter in Support of Nonpartisanship is being delivered to members of Congress. The National Human Services Assembly is proud to stand with our fellow nonprofits to fight for the Johnson Amendment to remain intact, which is crucial to helping the human service sector build and maintain well-being in our […]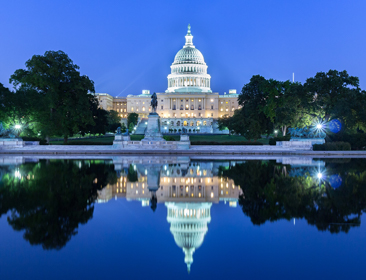 FEATURED ARTICLES
Medicaid Work Requirements Will Undermine Well-Being
Access to healthcare is a core human service that enables everyone in our communities to build and maintain emotional, physical, and financial well-being. This includes timely and reliable access to high-quality preventive care, as well as services that address differing health and wellness needs throughout life. When people are healthy, they are better equipped to […]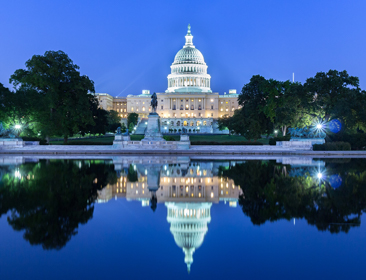 FEATURED ARTICLES
SAMHSA Freezes Clearinghouse for Evidence-Based Programs
The National Registry of Evidence-based Programs and Practices (NREPP), in its current form since 2006, is a clearinghouse of evidence-based substance abuse and mental health treatment and prevention programs administered by the Substance Abuse and Mental Health Services Administration (SAMHSA). In late December, SAMHSA abruptly terminated the contract with the organization responsible for reviewing submissions […]
Are you a staff member of an organization that is a member of the National Assembly? If so, check out our Peer Learning Councils.
Sign up for our newsletters and stay up-to-date on the latest National Assembly and sector news.