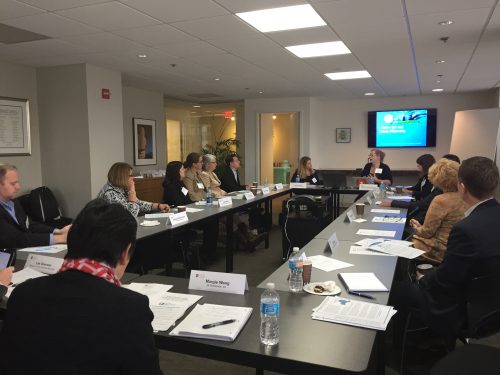 Join the Operations Council
During our last meeting, Margie Wang of JA Worldwide was joined by Allison Sesso of the Human Services Council of New York and Melanie Lockwood Herman from the Nonprofit Risk Management Center to discuss the top risks most likely to threaten nonprofits' success and practical tips to help steer clear of legal liability and other consequences of misunderstood or overlooked risks. The Human Services Council of New York convened a commission to examine systematic problems contributing to the instability of so many nonprofit human services organizations. It offered solutions on how to be an active partner with government in addressing this problem. Also, Mark McKeag from The Bridgespan Group and Tiffany Cooper Gueye from BELL led a presentation and group discussion on key findings from the field regarding what is allowing some nonprofits to scale successful programs and services through their networks.
Want to learn more? Contact the Membership Team for information.
Are you a nonprofit looking to save money on purchases? Check out the PurchasingPoint program.
Sign up for our newsletters and stay up-to-date on the latest National Assembly and sector news.