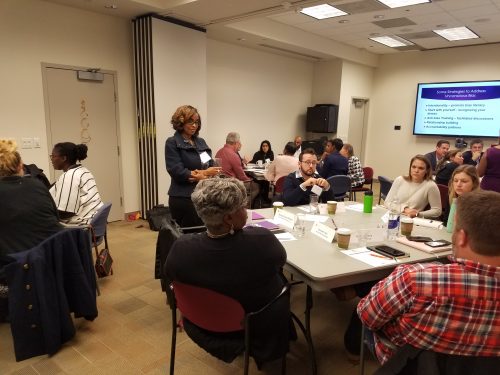 Join the Diversity & Inclusion Council
At the National Assembly's Diversity & Inclusion Summit in November 2017, members joined us for an interactive event to explore efforts to implement organizational, cultural, and systemic changes that will increase diversity, equity, and inclusion in the sector.  We exchanged ideas on how to increase each within our own organizations, as well. Presenters included Nonet Sykes, Director of Racial and Ethnic Equity and Inclusion with The Annie E. Casey Foundation, and Brenda Girton-Mitchell from Grace and Race Ministries.
Want to learn more or join? Contact the Membership Team for information.
Build public support for human services so that all people have the opportunity to reach their full potential and contribute to thriving communities.
Sign up for our newsletters and stay up-to-date on the latest National Assembly and sector news.