Essential Conversations on Human Services
The below information is from the 2018 Annual Convening. See highlights and photos online. Check back soon for information on 2019's convening.
Wednesday, June 13 from 8:00 AM – 3:00 PM
FHI 360 Conference Center located at 1825 Connecticut Ave, NW, 13th Floor, Washington, DC 20009
Essential Conversations on Human Services: 2018 Annual Convening will be a time for members of the National Human Services Assembly along with partners, colleagues, and friends in the human service and nonprofit sectors, to gather and network with each other and the National Assembly Board of Directors and staff to further important conversations and collaboration in the sector.
We are excited to offer a rich schedule of programming this year, including multiple breakout sessions designed to drive important conversations. Additionally, there will be opportunities to network, a dedicated sponsor showcase, a dynamic and exciting lunch keynote with author and journalist Laura Wides-Muñoz. The story of five Dreamers, as documented by Laura, is compelling evidence that helping all individuals to reach their full potential empowers our communities to grow and succeed as a nation.
Programming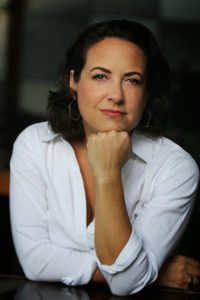 About the Lunch Keynote: Laura Wides-Muñoz is the author of The Making of a Dream: How a Group of Young Undocumented Immigrants Helped Change What it Means to be American, based on more than a decade of reporting on immigration, much of it done while a staff writer for The Associated Press. The Making of a Dream is her first published book, which she conceived during a 2013 Harvard University Nieman Foundation for Journalism fellowship.
The Making of a Dream is a timely and powerful chronicle of a generation's great civil rights battle as witnessed through the experiences of five young, undocumented immigrants fighting to become Americans. The book charts the course of a social movement, with all its failures and successes, and allows us an intimate, very human view of the complexity of immigration in America. Heartbreaking and hopeful, maddening and up-lifting, this ode to the legacy of the DREAM Act is a record of our times—and the definitive story of the young people of our nation who want nothing more than to be a part of it.
Previously, Laura served as Vice President for Special Projects & Editorial Strategy at Univision's English-language Fusion Network, and as a senior story editor for the network's TV and digital investigative teams. Laura has also reported from Cuba and throughout Central America and has written for The Miami Herald, The Washington Post, and the Los Angeles Times, among other outlets. She has won the Associated Press Managing Editors Award and multiple Society of Professional Journalists awards.
Please note: We regret that Mohammed AL Samawi is unable to attend on the 13th as our keynote presenter, as previously advertised. 
Morning Breakout Sessions: The theme of the entire day is important conversations for the human service sector. The morning breakout sessions will consist of two 1-hour blocks of time in which attendees will be able to choose important conversations to sit in on. Short descriptions of the four sessions are below, in alphabetical order. Please note, session titles, subject matter, and presenters are subject to change. Refer to ongoing event emails for the latest updates on sessions.
Session I: 9:00 – 10:00 AM
Reaching Sound Policy Choices in a Post-factual Political Culture   How can human service advocates navigate the current environment to further policy and systems change in our communities? This session will be a facilitated discussion about the relationship between "evidence-informed" policy arguments and policymakers' obligation to their constituents and accountability to facts. Panelists will share their experiences across issue areas, engage with participants about how they engage with policymakers at the federal, state, and local level, and discuss the challenges of leveraging evidence and data in highly partisan environments. Panelists: Shaena Fazal, National Director for Public Policy & Communications, YAP, Inc.; Karen Howard, Vice President of Early Childhood Policy, First Focus; and Corey Williams, Federal Lobbyist, National Education Association.
Reframing Human Services and Improving the Health of the Sector   Earlier this year, the Alliance for Strong Families and Communities and the American Public Human Services Association released "National Imperative: Joining Forces to Strengthen Human Services in America," a groundbreaking report examining the health of community-based human service organizations. In this session, we'll explore how misperceptions about human services have contributed to the structural challenges identified in the report and will discuss the role that reframing human services can play in building support for the report's sector-strengthening recommendations. Panelists: Susan Dreyfus, President & CEO, Alliance for Strong Families and Communities; Tracy Wareing Evans, President & CEO, American Public Human Services Association; and Bridget Gavaghan, Director of the National Reframing Initiative, National Human Services Assembly.
Session II: 10:15 – 11:15 AM
Awake to Woke to Work: Building a Race Equity Culture   Everyone is talking about diversity, equity, and inclusion, but changing organizational culture requires putting words into action. In this highly interactive, collaborative session, we'll explore how organizations are shifting mindsets, practices and systems to increase race equity by reviewing the Race Equity Cycle framework, sharing critical learnings from the forthcoming "Awake to Woke to Work: Building a Race Equity Culture" publication, and providing insight on specific tactics and strategies organizations can utilize to shift organizational culture towards race equity in a measurable way. Presentation by: Monisha Kapila, Founder & CEO, ProInspire; Kerrien Suarez, Director, Equity in the Center, ProInspire; and Andrew Plumley, Senior Program Manager, Equity in the Center, ProInspire.
Supporting Contemporary Youth-led Movements   As youth-led movements around specific social issues continue to grow and evolve, so must human service organizations and communities evolve to support these movements. This session will include a facilitated discussion about what tools and resources adult members of our communities can provide to youth to assist them in grassroots organization and advocacy. Particular focus will be given to ways in which adults can strengthen these movements while ensuring the youth remain front and center. This session will also offer a first-hand account of the experience of one such youth leader and provide examples of the kinds of support that leader has found most beneficial when organizing. Moderator: Marie Camino. Panelists: Wendy Schaetzel Lesko, Co-President, Youth Activism Project; Ikaika Regidor, Director of Education and Youth Programs, GLSEN; and 2 youth climate activists and 2 youth gun control activists from Montgomery County organizations.
PurchasingPoint Peer Council (9:00 – 11:15 AM): During the morning sessions, PurchasingPoint Champions and members are invited to join their peers for program strategy discussions, learning, vendor presentations, and networking.
Agenda
This is an approximate agenda for the day. Please note, it is subject to change.
8:00 – 9:00 AM   Registration, breakfast and networking
9:00 – 10:00 AM   Morning Breakout Sessions I
10:00 – 10:15 AM   Break
10:15 – 11: 15 AM   Morning Breakout Sessions II
11:15 AM – 12:00 PM   Sponsor Showcase
12:00 – 2:00 PM   Lunch, Annual Meeting, and Keynote Speaker
2:00 PM   Book Signing
Sponsors
We are currently seeking sponsors for the event at a variety of levels. For more information, please see our Annual Convening Sponsorship Packages or contact Melanie Richardson.
Thanks to our current 2018 Sponsors for the Annual Convening! They are:
501c Agencies Trust
AdvantageTrust
Mutual of America
National & Enterprise Car Rental
Social Solutions
Spring Consulting
PurchasingPoint
Votacall
Registration
REGISTRATION IS NOW CLOSED FOR 2018. The event is free to attend for any National Human Services Assembly member organization staff, partners, friends, and general human service or nonprofit professionals. Breakfast and lunch, along with free Wi-Fi, will be provided to all attendees, free of charge.
Accommodations
If you are traveling in from out of town, please note that we do not have a block of hotel rooms reserved. There are several hotels available in the Dupont neighborhood near the FHI 360 Conference Center (located at 1825 Connecticut Ave, NW, 13th Floor, Washington, DC 20009) or in downtown Washington, DC, just a short car, cab, or Metro ride away.
If you are looking for a hotel, try using our discount hotel booking site HotelStorm at https://www.hotelstorm.com/purchasingpoint. Please refer to your registration confirmation email for the passcode to access the HotelStorm site or contact us at comm@nassembly.org. If you are renting a car for the trip, you can contact us at comm@nassembly.org to get a discount code for car rental.
Questions?
For any questions, please reach out to the Team or directly to Melanie Richardson.